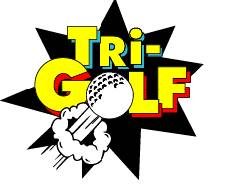 Tri-Golf
Tri-Golf is a 'mini' version of golf for primary schools, which involves the use of adapted equipment and a variety of games designed to provide an enjoyable introduction to the sport.
The equipment is designed to be safe and easy to use, affordable and suitable for both indoor and outdoor use
.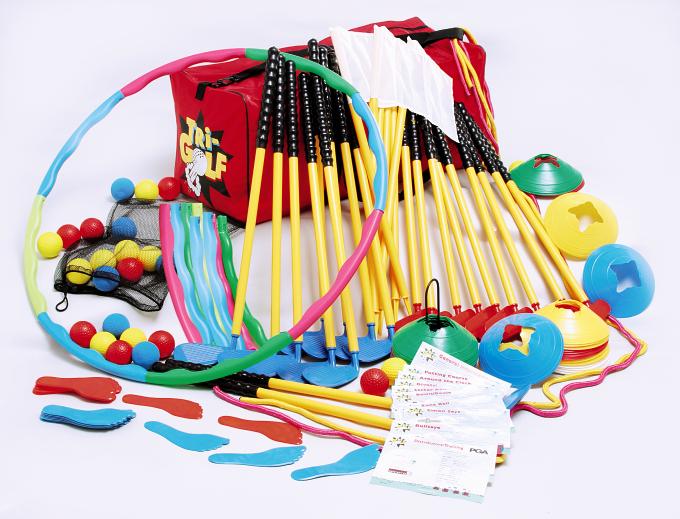 The clubheads are colour-coded in line with the games and activity cards which are also provided to give ideas to the volunteers who run the Tri-Golf sessions.

Training
Training on how to organise safe and enjoyable golf sessions using tri-golf is provided by the golf development wales team. It is a 2 hour course and volunteers need not be golfers themselves.
Please contact us via the contacts page for more details.