Latest News
14/06/2004
NEW Family Classic Competition
The Fairways to Heaven FAMILY CLASSIC is a new competition aimed at juniors and their family members.
This inaugural event is to be held at Aberdare Golf Club on Monday 2nd August 2004.
Entries are invited from Ladies, Gentlemen and Junior Golfers.
It is a paired Texas Scramble with teams to comprise of one Adult and One Junior (pair must be related with junior under 18 years old on 1st January 2004)
Entry fee is £35 per team of two, and includes a Sunday welcome reception, Monday tournament, lunch and prizes.
Contact Golf Development Wales or Aberdare Golf Club for details.
Closing date for entries is Monday 12th July 2004.
Junior Organisers Diary
In January of this year a new resource was delivered to clubs for use by their Junior Organisers.
Intended as an aide to these vital volunteers, it incorporates ideas on:-
· Coaching · Playing · Funding · Child Welfare
It also has a list of fixtures and relevant contacts.
Should clubs require an additional copy, then please contact us on (01633) 423798 to arrange it.
The Golf Development Wales team is grateful to the authors of the "Guide to Clubs on Junior Golf in Wales" upon which much of the diary's content has been based.
ANGLESEY GOLF UNION
UNDEB GOLFF MÔN
IRISH FERRIES & SPORTS MATCH
A presentation between Sports Match Cymru, Irish Ferries & the Anglesey Golfing Union took place at Holyhead Golf Club, Thursday afternoon 20th November 2003.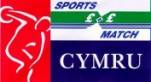 Following on from a very successful initiative by the Ynys Môn Sports Development Unit for coaching potential sporting champions this summer (promoted by Leisure & Arts Portfolio holder councillor Derlwyn Hughes), Irish Ferries Ports continued its tradition of supporting young sports girls & boys on Anglesey by sponsoring the A.G.U. junior section to the sum of £500.
County junior organiser Mr Randall Richards matched this amount, £ for £, through the Sports Council for Wales SportsMatch scheme and sought the advice of Golf Development Wales officer, Louise Davis. Consequently, the A.G.U. junior section has now increased its coaching funds by £1,000.00.
The photograph (above) shows Mr Ian Fenwick, Manager Irish Ferries Ports, handing over the cheque to Mr Philip Warburton, A.G.U. President.
Sportsmatch Cymru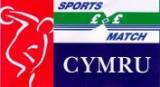 As a consequence of the successful Towergate sponsorship of the WGU Club of the Year Awards, the Sportsmatch scheme gave £ for £ support for the grass-roots development initiatives of Golf Development Wales.
This has enabled the team to set-up specific regional development schemes with Pembrokeshire County Council and, hopefully, Gwynedd and Anglesey County Councils.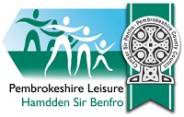 The Pembrokeshire scheme is now up and running with Julian Noot acting as coaching co-ordinator. The over-seeing group that has been set-up has formed a strategy that sees 4 secondary schools being targeted in various areas of the County. These schools are given free group coaching for beginners (especially girls) and the clubs local to the schools are offering continuation opportunities for the children. The primary schools that feed the secondary schools are also using Tri-Golf via the Community Chest scheme – giving a full spectrum of golfing activity for large areas of the County.
It is hoped to expand the same format into the other areas of the County over the next two years, and into the Gwynedd area, finance permitting.
Another scheme to benefit from the funding of Sportsmatch Cymru is based in the Llanelli area.
The Urdd is the Welsh Language Youth movement formed in 1922 as an organisation for young people to help keep the Welsh language alive and healthy. It now has over 50,000 members between the ages of 8 to 25.
On the back of a sponsorship package from the Principality Building Society for the Urdd's rugby tournament at Stradey Park, a £ for £ Sportsmatch award has been made to help develop golf in 10 primary schools in the Llanelli area – led by the Urdd's sports development officer for the region, Aled Parry.
Child Protection update
Don't' be afraid of this topic – it's mainly about commonsense.
However, to help people with any issues a new dedicated officer for Child Welfare and Protection in golf has been appointed. Vicky Bailey is to be based at the NSPCC Child Protection in Sport offices in Leicester and can be contacted on (0116) 234 7278 or via (029) 20838085.
The website www.sportprotects.org.uk is definitely worth a visit and contains plenty of useful advice and information.
One of the most frequently asked questions on Child Welfare concern the transportation of children. A quick guide to good practice in this area can be found within the Junior Organiser Diaries sent to each clubs Junior Organiser. Should you still have any questions in this or any other regard of child welfare please contact Vicky via the details above.
Link-up announced with Team LongDog
Golf Development Wales has formed a relationship with a leading manufacturer of junior clubs.
The clubs are manufactured to the exact standards of adult clubs but are correctly balanced and weighted to fit junior hands.
Team LongDog say that they are the fastest growing range of kids clubs in Europ
e and the company also sponsor Welsh tour professional Jamie Donaldson.
The deal allows the development officers to have a bank of clubs for use in development schemes.
It also allows Starter Centres in Wales to purchase clubs at a significant discount (50%).
If you would like to know more, then please either contact us, or Laurie Flynn at LongDog directly:-
Team LongDog
20 Brudenell Close, Cawston, Rugby, CV22 7GN
Tel: 01788 816748
Email: [email protected]
Merit Award replaced
The Golf Foundation Merit Award Scheme ha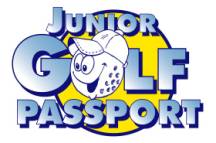 s been revamped and replaced with The Junior Golf Passport.
For further details click here.
Junior Golf Leader's Award
The PGA are beginning to launch a new Coaching scheme and therefore the existing Junior Golf Leader's award is currently being revamped.
We will update you with the dates for the next set of Junior Golf Leader courses as soon as is possible.
Keep checking the website or call us on (01633) 423798.
You should also be able to get a grant to fund your attendance.
Golf "Fits In" for July
"Fit In" is a new campaign promoted by the Sports Council for Wales aimed at attracting more women and girls into sport.
Golf has been allocated the whole month of July in order to promote itself as a suitable activity for women and girls. Quadrant PR will be releasing a series of articles for publication in lifestyle magazines and papers publicising the benefits of female golf.
Some good schemes that are being delivered in July to coincide with the "Fit In" campaign, include
| | |
| --- | --- |
| | Old Padeswood golf club running an Open day, with further lessons to be held at the local leisure centre and discounted membership at the club for the first three months following. |
| | A Girls Golf Festival in Llandrindod Wells on Sunday 13th July. |
| | The PGA Bryant Homes Roadshow at the Royal Welsh Show between 21 and 24 July. |
For more information on "Fit In" go to www.fit-in.co.uk or call the Hotline on (0845) 726871.
Golf Foundation Starter Centres
Up to now, Wales has had 21 of these centres allocated in Wales but, following support from the Sports Council for Wales, the plan is to increase this number by a further 20 this year.
If your club or facility is interested in becoming a Starter Centre, then please contact us at the WGU offices (01633) 423798 or via e-mail on [email protected] and we can discuss with you the requirements for selection.
Essentially we will be looking for facilities that have a true commitment to the development of junior golf – ideally professional coaching should be made available for junior beginners and should be at the very least affordable, fun, safe and following a structured coaching path such as The Merit Award Scheme.
Golf on the Beeb
Why not get your club website on the BBC.
See the BBCi website below and contact them to add your club details.
Currently only available for South East Wales, the BBC promise it is to expand to other regions soon.
www.bbc.co.uk/wales/southeast/sport/community/pages/golf.shtml